Three projects of Shangfang Academy won awards in the "Second Shanghai Old Housing Renewal and Renovation Design Selection Activity"
---
The "Shanghai Old Housing Renewal and Renovation Design and Honghua Cup High Quality Project Selection Activity" is a widely influential event organized and carried out throughout the city of Shanghai, under the guidance of the Shanghai Municipal Commission of Housing and Urban Rural Development and the Shanghai Housing Management Bureau, jointly organized by the Shanghai Repair Affairs Center, the Shanghai Survey and Design Industry Association, the Shanghai Housing Construction Industry Association, and the Shanghai Real Estate Science Research Institute. The second selection activity for old buildings was launched on July 1, 2021, and a total of nearly 100 design enterprises, universities, and individuals received registration forms. After organizing on-site inspections and centralized Q&A, 118 works were ultimately collected. After multiple rounds of expert evaluation, organizing committee evaluation, online public voting, and result disclosure, 45 design works ultimately won awards.
Our company's civil air defense space renovation project in Lane 43, Meichuan Road, Putuo District won the Space Function Renovation Award; The renovation and renovation of old houses in Linfen Community, Jing'an District, combined with the installation project, won the Award for Installing Elevators; The excellent historical building renovation project of Ni Baosheng's former residence in Chongming District won other awards.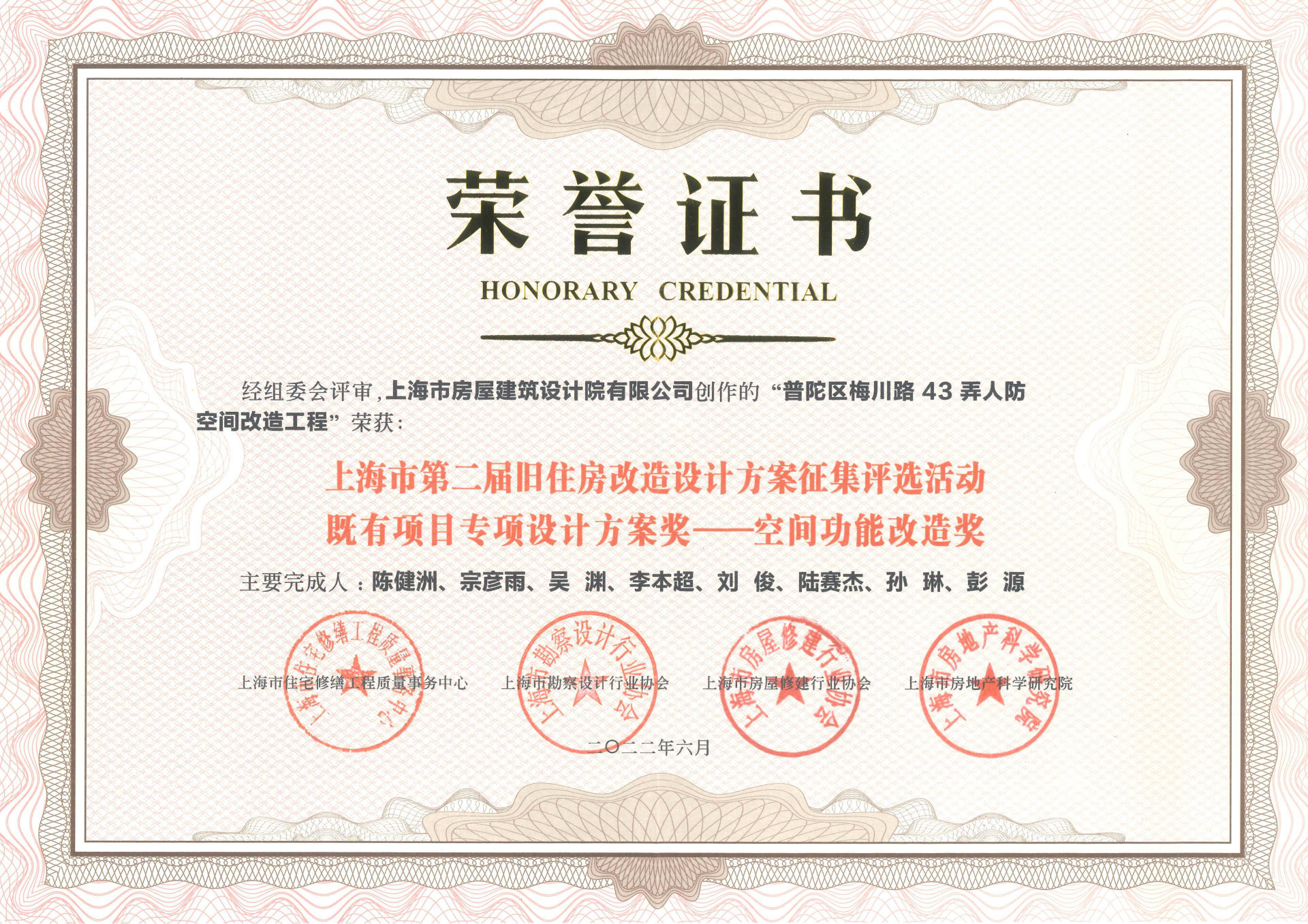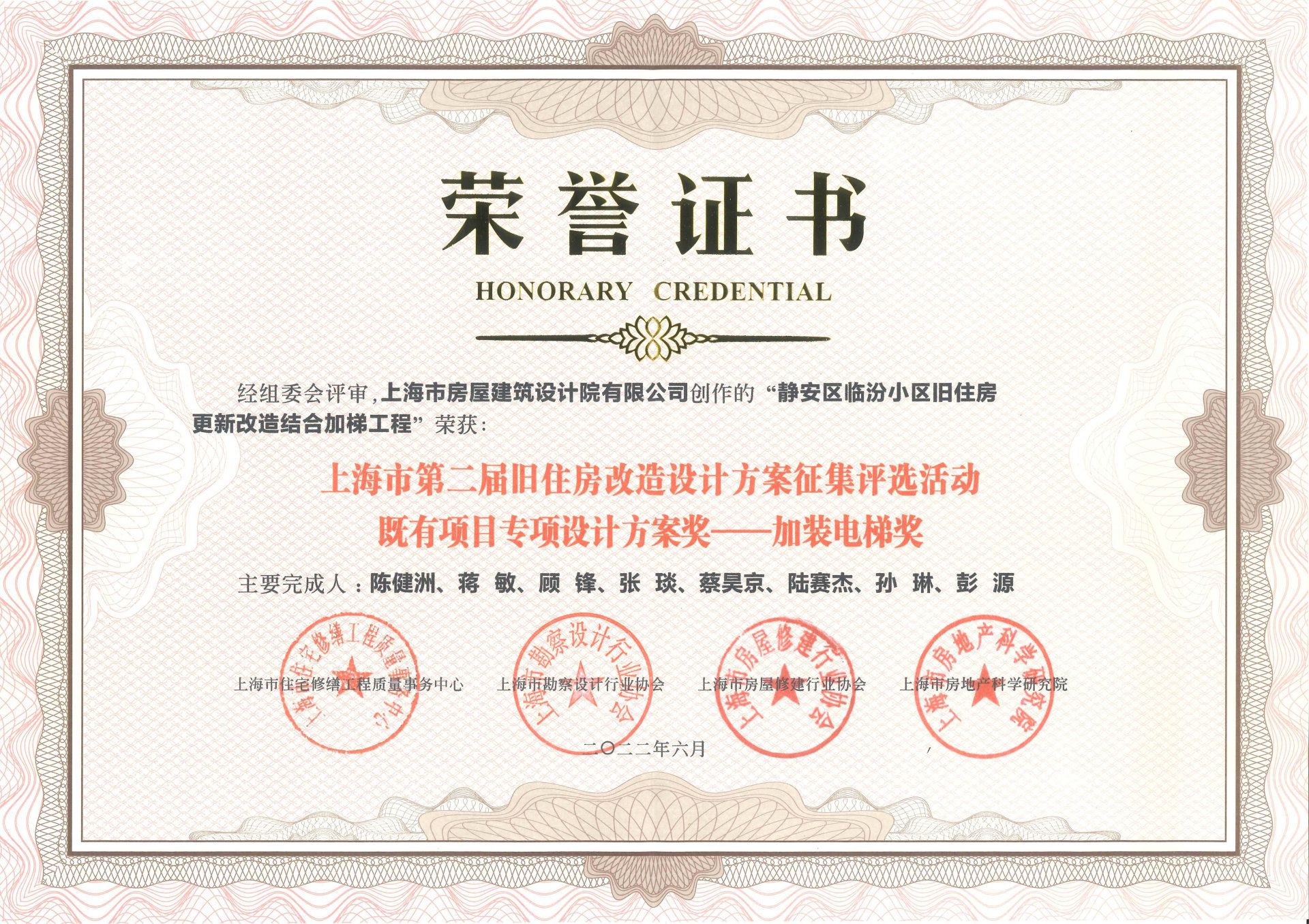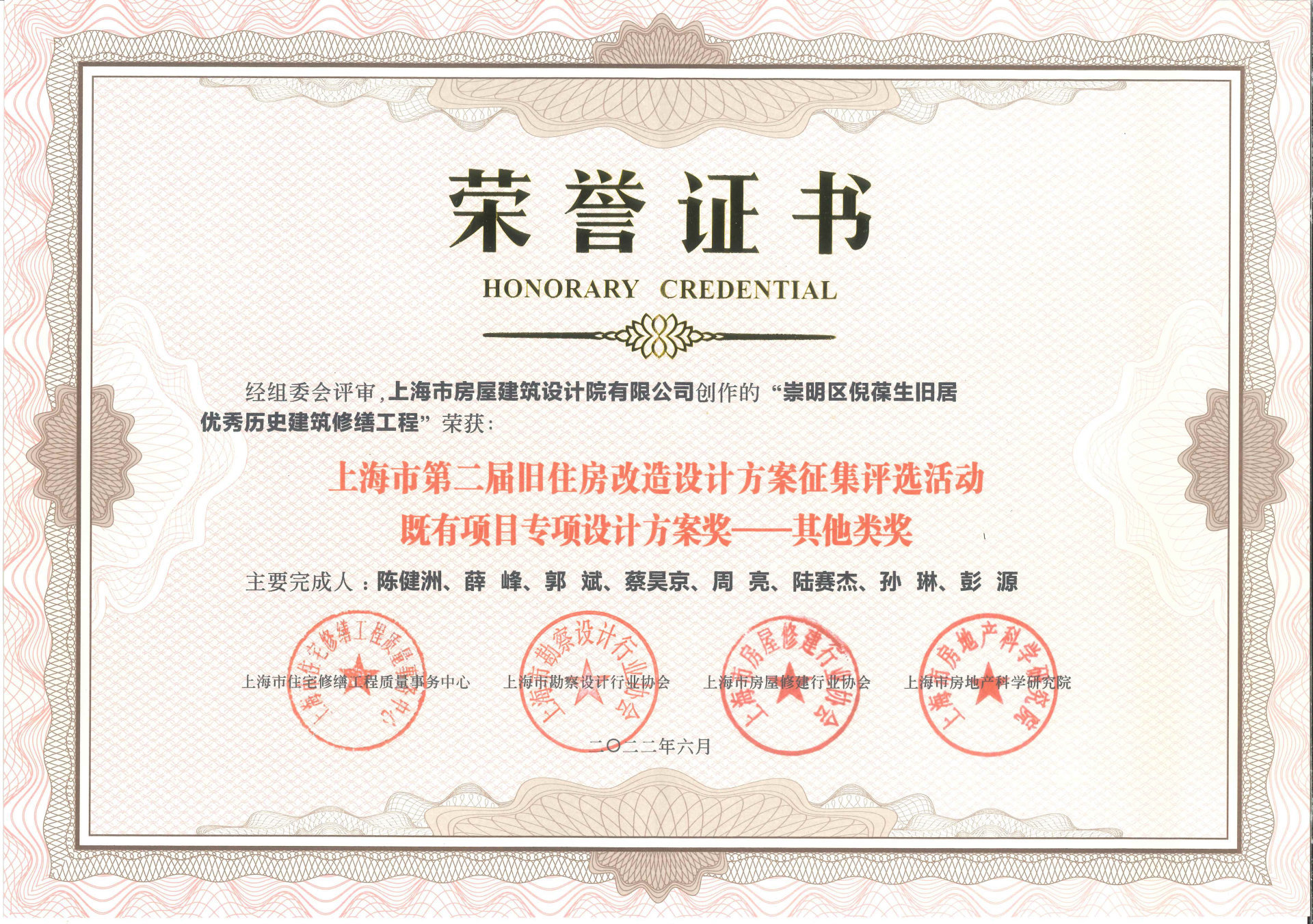 ---