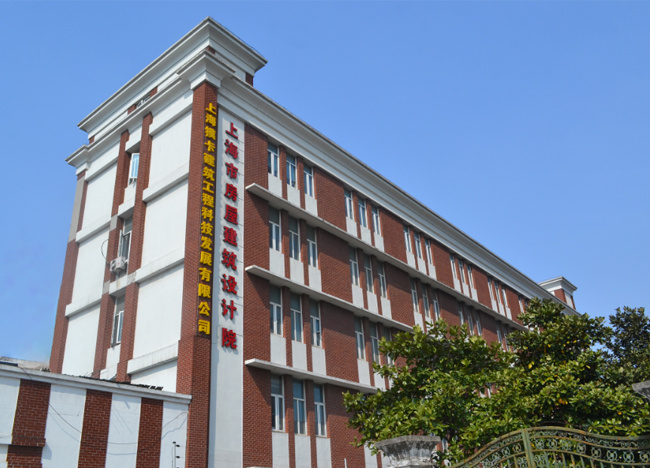 The Shanghai Housing Architectural Design Institute was established in the 1950s. It was rebuilt in March 1987. It is affiliated to the Shanghai Housing and Land Resources Administration and was restructured into a limited company in 2004. For more than 30 years, it has developed into a complete professional setting, design, design, real estate investment planning consulting, housing engineering research, judicial appraisal, cultural relics protection and other disciplinary comprehensive A -level architectural design research institutes.
The court is good at all kinds of industrial and civil building planning, design, renovation in the old district, renovation of old houses, house quality testing, earthquake resistance, and reinforcement. In recent years, expanding in the areas of cultural architecture research, new technology development, engineering consulting, construction engineering supervision, soft land -based reinforcement treatment, Shenzhen -based pit encirclement, and real estate assessment have achieved remarkable achievements.
The design institute currently has more than 150 professional and technical personnel, and more than 54%of middle and senior professional and technical personnel, including more than 30 researchers, professors -level senior engineers, senior engineers; Two people; a large number of professional and technical talents in urban planning, architecture, structure, interior decoration, water supply drainage, electrical, heating and ventilation, municipal engineering, engineering measurement, computer technology, real estate assessment, and engineering economic management.
The Design Institute adheres to the purpose of "only sincerity and justice, seeking refinement and new", and adheres to scientific management and technological innovation. Strictly follow the management of ISO9001: 2015 quality goals, and provide high -quality services for construction projects with a rigorous scientific attitude, strict management, advanced technology and high social responsibility.
The Design Institute is a high -tech enterprise. The Shanghai Design Innovation Center, the Shanghai "Specialty New" SMEs, the Putuo District Little Giant Enterprise, the Putuo District Certification Enterprise Technology Center, the five consecutive Shanghai civilized units, and the national architectural design industry integrity enterprise.
Existing professional qualifications:
Grade A: Engineering Design Building and Decoration Design House Quality Testing
    Earthquake appraisal construction engineering supervision engineering consultation
Grade B: Project survey and cultural relics protection project survey and design